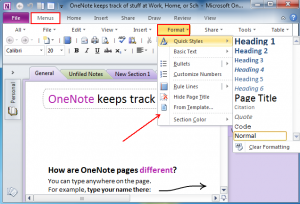 There is nothing uncommon in the struggle a student faces while completing the homework. Are you having a deadline for your homework? Are you competent enough to finish it and earn good grades? Are you looking out for some helpful tools available in the market that can aid in completing your work smoothly? Do not worry, we at Express Dissertation give you a broad overview on the available tools for being successful at completing homework.
OneNote:
Let us first see the tools that help in taking notes, which is considered the toughest part of any student's life. The commonly available note-taking tools are OneNote and Anki. OneNote: This application helps students to take short and quick notes and stores them for future reference on all connected devices. This helps the students record their own ideas linked to the thoughts stated by the lecturer or even note down guidelines required to complete an assignment. The most beneficial part of this application is that one can share the notes with their peers and friends and everyone can enjoy its benefits.
Anki:
Yes, OneNote is indeed a boon for taking notes, however for studying purposes such as flashcards use to recollect previously studied materials can be compiled by Anki. This application uses the conventional idea of memory boosting to help students to study effectively. This app is based on the concept of "Spaced Repetition" which analyses your performance and achievements. If one fails to remember the old flashcard method, this system shall help one understand it better. Hence, this improves the focus and the concentration of the students.
We, at Express Dissertation are happy to announce our new team who are exclusively focused on giving students guidelines on how to succeed in this fast world with the help of updated applications available online.