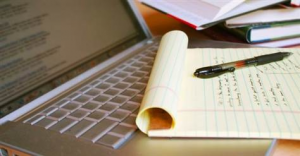 Many of the doctoral students struggle to get interview calls from good organisations just because they are not able to express their interest and talents through their resumes and cover letters. If one refuses to analyse the various career opportunities in graduate school, it will be highly challenging to promote oneself in job search.
Steps to improve PhD and Careers:
First and foremost, it is important to have a clear goal of the purpose stated in the thesis and how the topic shall support your career development. Although one might not know the details of the thesis proposal, one should be clear about the general issues faced during such a phase. Then, network closely with seniors and peers in your career field and keenly follow- up with the professionals in your field of interest and place your interest. The next step is to take people out for a chat informally and talk to them about your interests and connecting with alumni too for better ideas on skillset improvement and technical glitches faced.
It is important to chart out the plans for the next 1 to 5 years and this serves as a base to discuss the requirements for graduation and a suitable job. The next steps is to understand your favorite subject and vouch for the same and it is good to seek external collaborations to ensure that atleast a handful of them could help you get to your favorite career. The final step is to take part in challenging projects and events in which growth opportunities could be identified and then survival becomes easier.
However, most graduates attempt to convert such frustrating situations to learning opportunities and this can be used as an experience to face real-time bosses who can be worse than your current thesis advisors.
Making your thesis a mere document of 100 pages as a determining factor to get a doctoral degree or using this as a step to move ahead in career is a choice every student has to make in his or her lifetime.
We, at Express Dissertation offer a variety of counseling and training sessions to ensure that they succeed in both phases of life (getting a doctoral degree and career).